BUILD A CAMPUS AND SELL YOUR COURSES ONLINE
We Do All The Dirty Work So You Can Focus On What You Do Best - Select From Three RISK FREE Options
Single Course LMS
Courses, Lessons, Topic Setup
Quizzes, Certifications, Assignments Setup
Student Profile Area
Billing Gateway Setup
Integrated Student Forums
All LearnDash Custom Features
Learning Campus
Setup for Multiple Courses
Quizzes, Certifications, Assignments for 3 Courses
Woo and EasyDigital Commerce integrations
8 Major Membership Systems Integrations
All LearnDash Custom Features
Campus Marketing Cheatsheets
Course Sales/Landing Pages
What our customers are saying...

"I was stunned. I was again reminded of how little I know about WordPress marketing. James is a WordPress Blogging Master— His Blogging Secrets are a real eye-opener."
— Joe Vitale, Author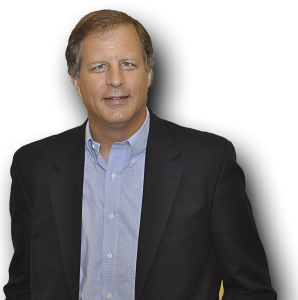 "Hi, my name is David Frey and I'm the author of the Small Business Marketing Bible. I don't usually endorse other people's products, but in this case I'm making an exception because James has created a very unique program that I think every internet marketer should consider…"
— David Frey
Where is My Campus Hosted?
Your Site will be hosted with our Managed WordPress Hosting Company "WPOnlyHost" We only Host and Manage WordPress Sites on high-end dedicated servers so you don't have to get stressed out about downtime or outages. Every Site gets all 12 Managed WordPress services like: security scanning, automatic software and plugin updates, daily off-site backups and malicious file removal. This is the same service that the "do-it-yourself" types get when they host their WordPress Sites with us!
We can help you with that, in fact that's part of the setup process, setting up your Campus Domain and linking it to any existing sites/sites you have. When you order we'll get all the answers we need to get your Campus integrated with any existing sites you have.
Sure, if you already have marketing site that's fine, keep it the way it is and use your Campus to compliment your existing online marketing. It's ready to start selling your courses, just add your content and keep the marketing on your existing site.
What Happens After I Order?
We Make WordPress and Selling Online Courses Easy – Nothing Beats Experience! Our CEO James Maduk wrote the book literally when it comes to Blogging way back in 2001 before WordPress existed. He's an online veteran Author, Speaker and Training who's personally created 62 Courses and over 1000 Online Video Tutorials! All that experience is available to you in our Courses, Webinars and Support Calls.
Sure! Add additional WordPress plugins and themes. Better yet supplement your Course Sales with traditional Blogging activities. Post as often as you want, include advertisements and affiliate links, create a monthly podcast and build your email list with Landing Pages. If all those word are too advanced for you don't worry, that's what we teach in our Blueprint course. (WPGrow.com)
Every Campus is SEO Optimized. Manage, Test and Optimize each post. Use the SEO Optimization features to automatically create sitemaps, SEO friendly page URL's and links. Your content including pictures and links will all have the right keywords focused on your market and posted so Google and the other Search Engines love your site.
Can I Get Help with My Online Courses?
If you already have a free Google Analytic s account you can add your site or even use our Free Tracking and analytic service, that displays all your traffic and results live and in realtime right within your WordPress Admin.
Again we've got you covered. We've included a built in PopUp Window that captures emails for you. You can use our Autoresponder service FullContact Email or if you have an existing email marketing service just add your code the PopUp.
Your Campus has built in links to all the major Social Media networks like Twitter, Facebook, Google+ Pinterest and LinkedIN. Add your additional sites with your own links and plugins.
How Do I Sell My Courses?
Yes it's built in. Plus you can set various levels that "Drip" courses, lesson and lesson topics on a monthly basis for your subscribers.
The bare minium to get started is the Standard "PayPal" account. Out of the Box 2Checkout will also work and a ton of other popular payment gateways are available depending on the way you want to charge for memberships. Let us know what payment gateways you are currently using when you sign up and we can confirm that we'll be able to integrate one of the non-standard payment methods.
Our Pricing and Plans are available on the Pricing Page. Click Here